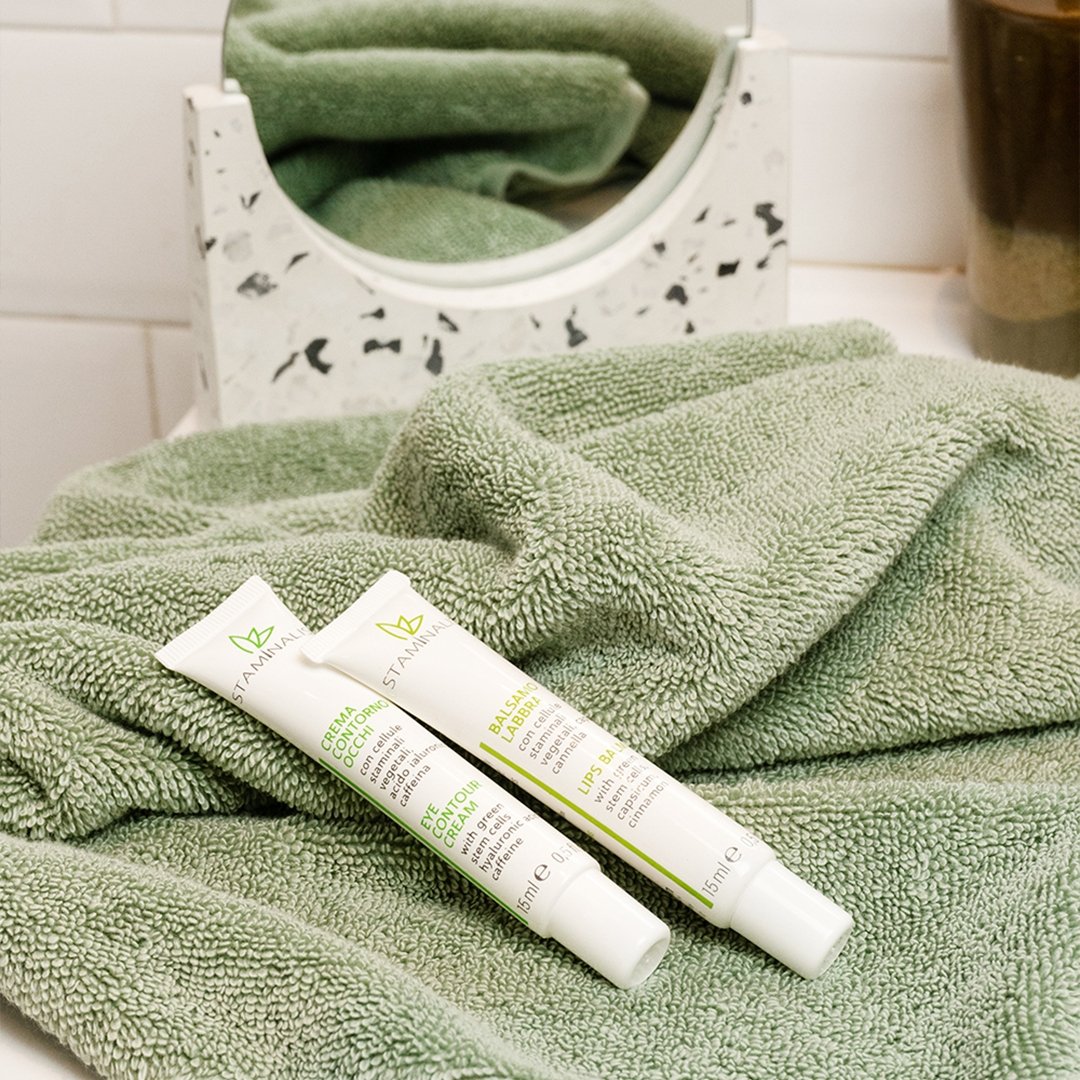 Bundle: Eye contour + lip contour
1 eye contour + 1 lip contour
Dedicated to those who care about their beauty especially in small everyday things, to those who do not give up the beauty and sincerity of a smile. Two comfortable products to always carry with you to embellish, plump, regenerate and keep the eye andlip contour fresh and young.
The morning application is ideal after thorough cleansing with Staminalis milk and tonic , even before make-up, or several times during the day when we feel our eyes weighed down by prolonged work at the PC or our lips dehydrated.
Extract about 1 ml of eye contour and apply it with circular movements from the inside of the lower eyelid to the outside of the eye up to the upper eyelid, for the lips, follow the same procedure using circular movements clockwise and counterclockwise.