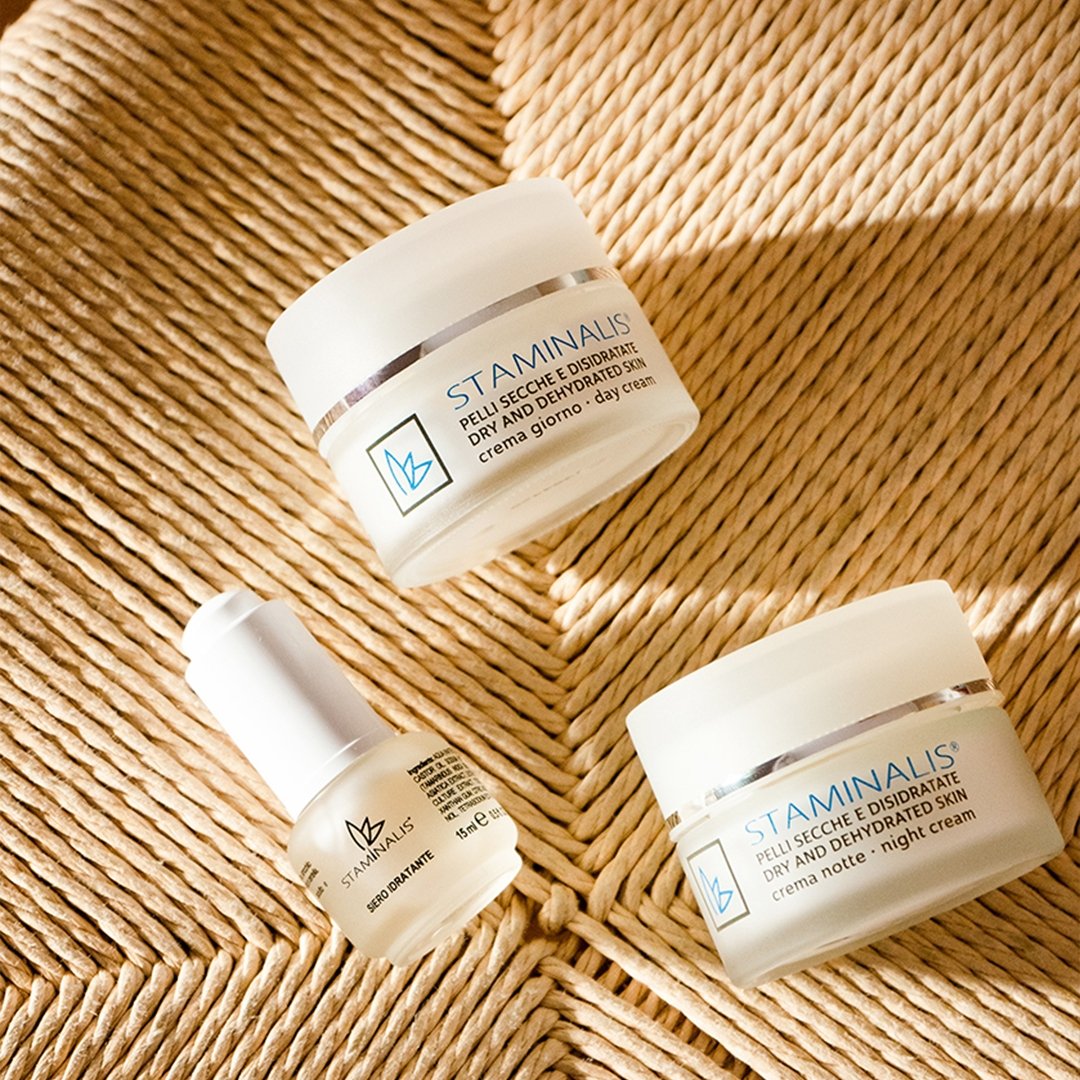 Bundle - Cream for dry and dehydrated skin day + night + moisturizing serum
Day + night cream for dry and dehydrated skin + moisturizing serum
Dedicated to dry and dehydrated skin, suitable for any season but highly recommended when atmospheric agents put a strain on the epidermis, giving the sensation of "tight" skin.
Ideal for keeping the hydrolipidic film intact, ensuring health and softness. The face will become luminous and perfectly hydrated with just a few applications.
After thorough cleansing with Staminalis milk and tonic, gently pat the face and apply two drops of moisturizing serum, making it penetrate delicately using the fingertips.
Then take a small amount (about 2 ml) of Staminalis Day Cream for dehydrated skin in the morning or night cream in the evening and apply with gentle, enveloping movements.
Once a week, after the cleansing milk and before the tonic, it is advisable to use the Gommage Staminalis for a thorough cleansing by extracting about 2 ml of product and massaging it on the face, neck and décolleté until it dries completely, then rinse and tone before applying serum and cream.