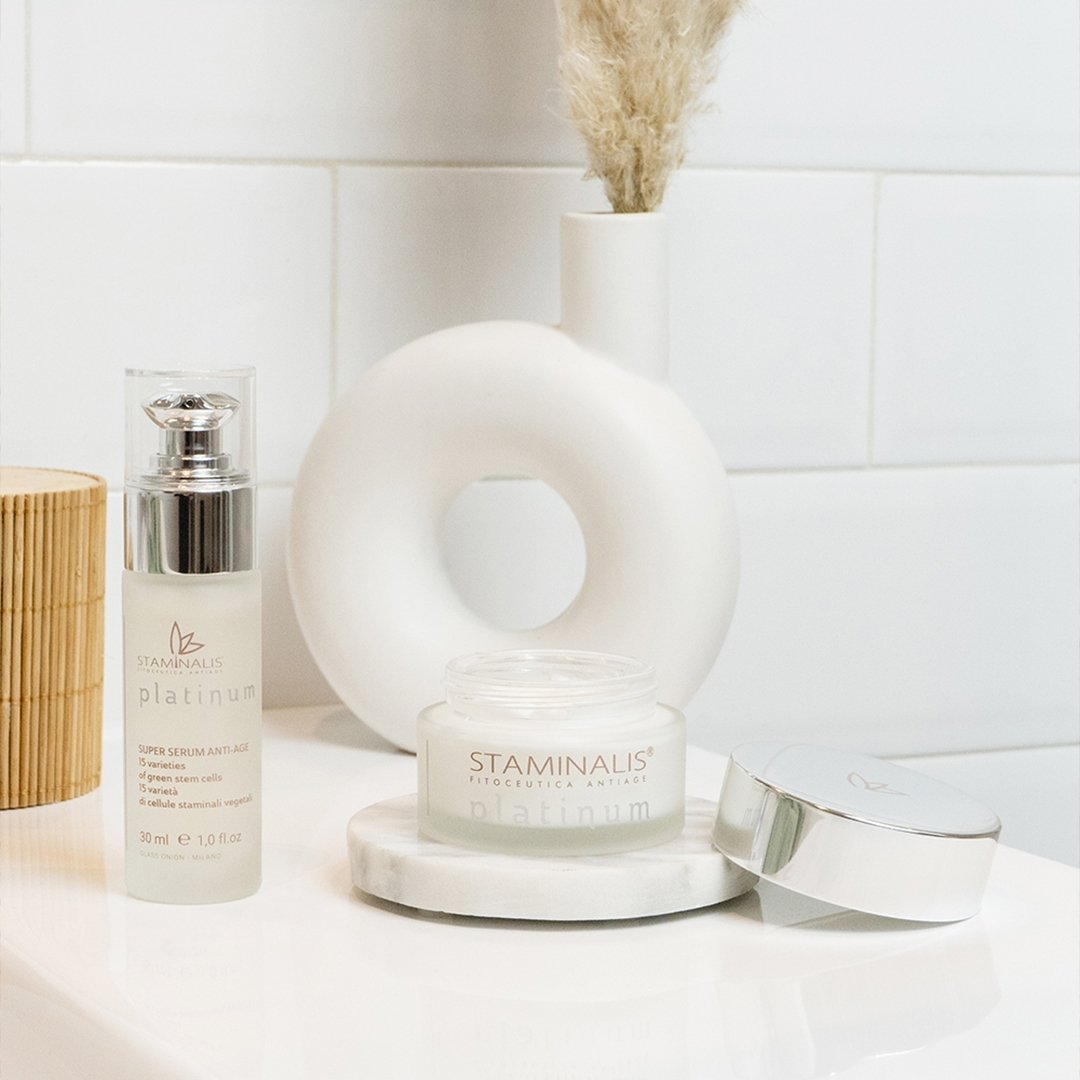 Bundle - Platinum night cream + serum
Platinum night cream + serum
Dedicated to demanding, mature and time-marked skins, the Platinum beauty routine is the top of the Staminalis range.
Able to reduce wrinkles of all types, it is recommended every night before going to bed because it exploits the natural circadian rhythm to regenerate the cells of the epidermis from within. The pool of excellent ingredients selected to repair the damage caused by environmental agents and skin aging has no equal in cosmetic technology.
For an even more complete performance we recommend the use of Platinum serum and eye contour with amazing results in 21 days.
In the evening, after thorough cleansing with Staminalis milk and tonic , gently pat the face and apply two drops of Platinum serum making it penetrate delicately using the fingertips. Then take a small amount (about 2 ml) of Staminalis Platinum night and massage with light strokes from bottom to top. Then take about 1 ml of eye contour and apply it with circular movements from the inside of the lower eyelid towards the outside of the eye up to the upper eyelid.
Once or twice a week, after the cleansing milk and before the tonic, it is advisable to use the Gommage Staminalis for a thorough cleaning by extracting about 2 ml of product and massaging it on the face, neck and décolleté until it dries completely, then rinse and tone before applying serum and cream.