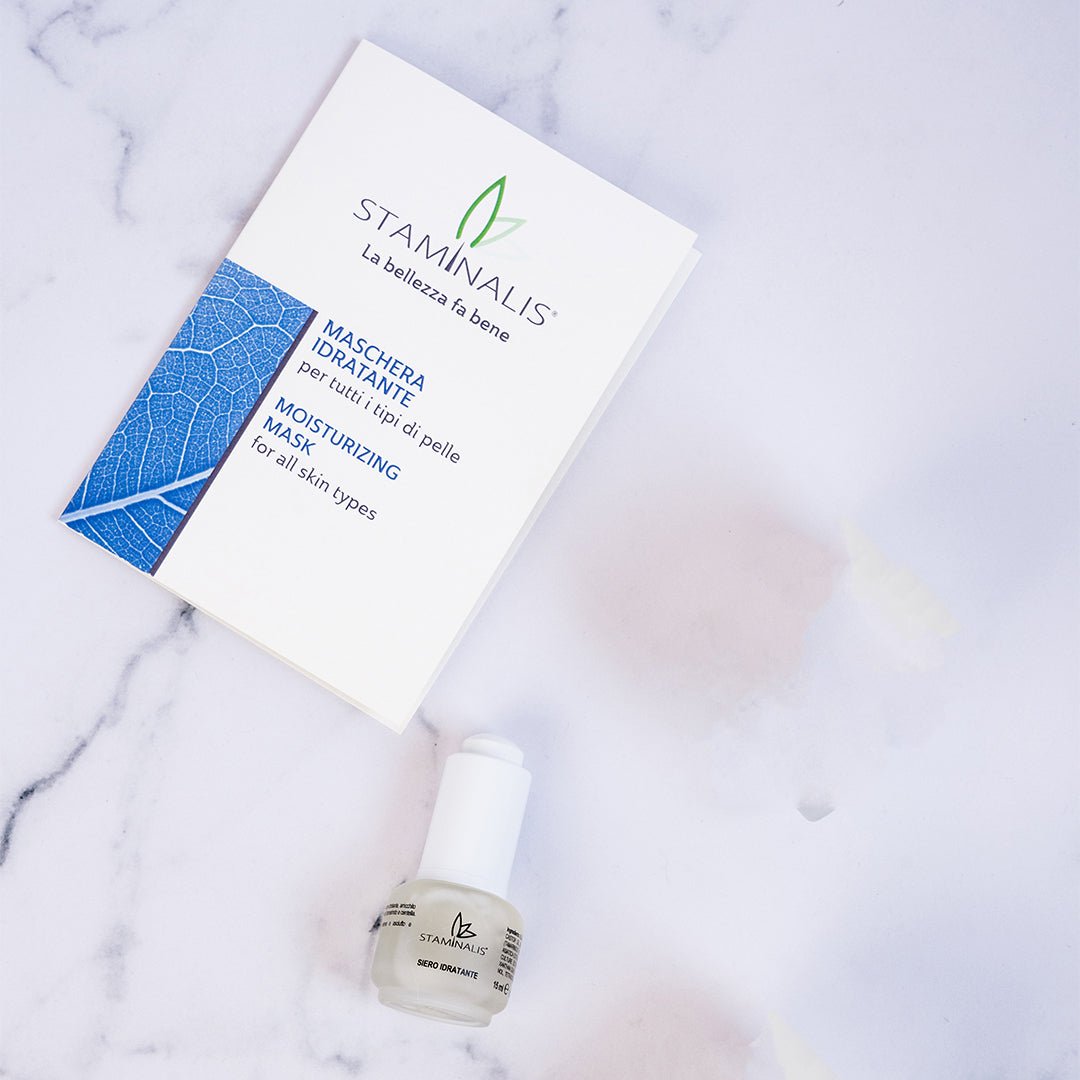 MOISTURIZING MASK SET - 8 ML + MOISTURIZING SERUM - 15 ML
Set consisting of 10 moisturizing masks + 1 moisturizing serum
Set consisting of 10 moisturizing masks + 1 moisturizing serum
MOISTURIZING SERUM - 15 ML

Concentrated formulation based on phytoceutical functional substances capable of providing a deep hydration to the skin.
Suitable for all skin types, specific for dehydrated skins also due to atmospheric agents, it is an excellent anti-aging thanks to the presence of precious apple plant stem cells (Uttwiler Spatlauber).
Hyaluronic acid gives a hydration boost, working in synergy with Centella Asiatica and Tamarind extract, stimulates the fibroblasts in the production of collagen making the skin compact and hydrated , moreover the considerable contribution of mineral salts and antioxidant vitamins effectively counteracts the natural loss of transepidermal water.
15ml bottle
MOISTURIZING MASK - 8 ML
Mask with a soft and silky texture, ideal for hydrating and reconstituting the hydrolipidic film after exposure to atmospheric agents such as sun, wind, cold and salt. It is suitable for all skin types that need a hydration boost. Rich in moisturizing and regenerating components, thanks to its restructuring properties it prevents and slows down the loss of transcutaneous water (TEWL) giving the face brightness, freshness, deep hydration and a priceless feeling of well-being.
Pack of 1 treatment of 8 ml