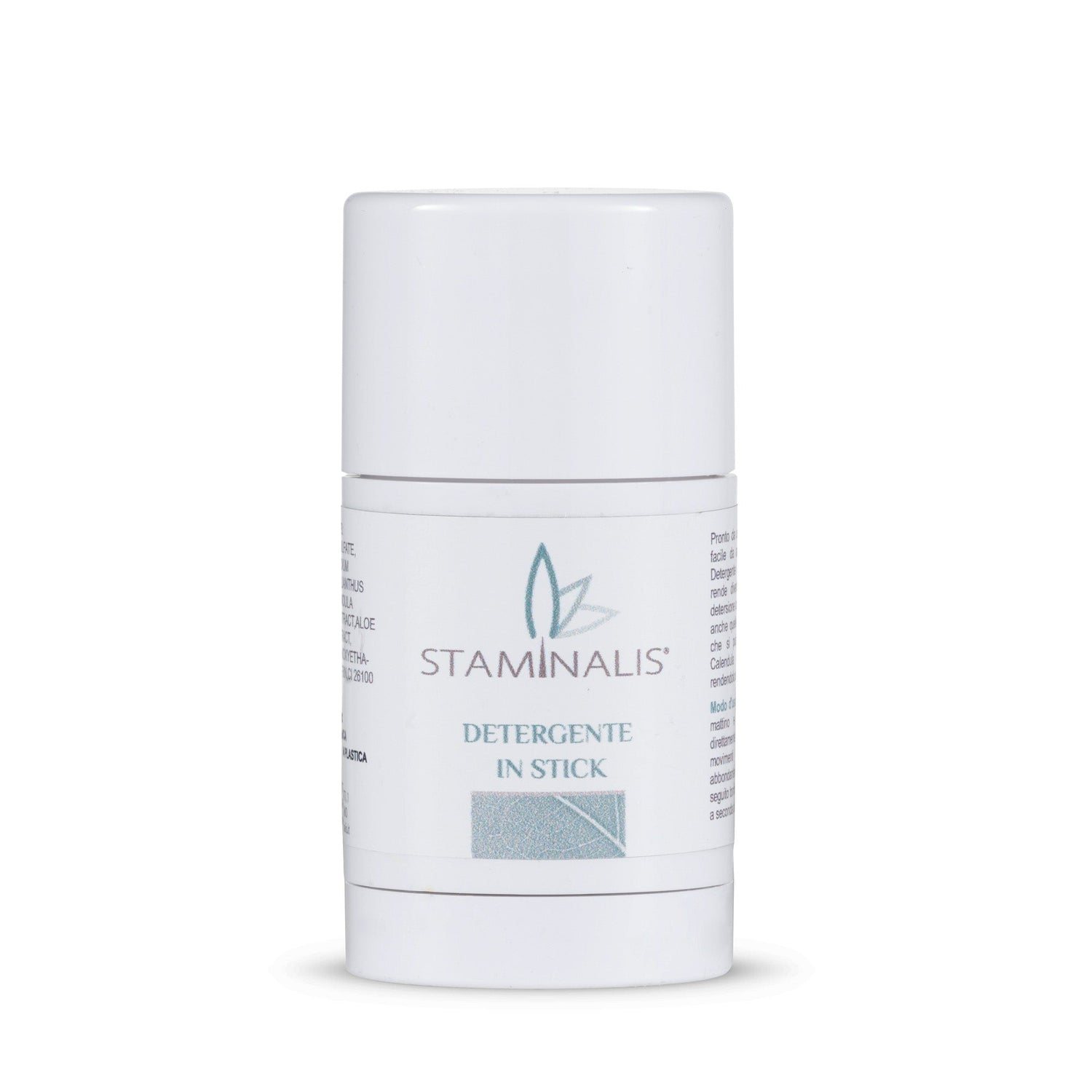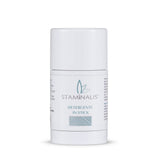 FACE CLEANSER IN STICK - 25 ML
Descrizione

functional substances

Recommended for:

The result:

How to use:
Ready to use with a simple gesture, easy to apply and remove, Staminalis Soothing Stick Cleanser makes daily cleansing fun, convenient and fast for all skin types, even the most delicate ones. It is so practical that you can take it anywhere. Aloe and Calendula complete the product making it delicate and soothing.
25ml sticks
Sunflower Seed Oil (Heliantus Annuus Seeds Oil): well known in the kitchen, this precious oil is rich in vitamins A, D and E with high antioxidant and protective capacities, it also contains oleic and linoleic acids with strong anti-inflammatory properties and able to maintain skin hydration.
Calendula (Calendula Officinalis Extract): Calendula is a typical plant of the Mediterranean regions, it has a calming, anti-reddening and protective action on the microcirculation. Ideal for treating chapped, dry, irritated and damaged skin.
Aloe, extract (Aloe Barbadensis Extract): rich in mucopolysaccharides, vitamins and minerals, this plant native to Central Africa but widespread in many countries, has been known for its innumerable benefits for thousands of years. In cosmetics it is perfect for treating the most delicate and sensitive skins thanks to its soothing and calming actions but it is also a powerful healing, regenerating, purifying and anti-ageing agent. In addition to being an extraordinary moisturizer, it creates a "barrier" on the surface layer of the skin that prevents it from dispersing water. It plays an important soothing and regenerative role, linked to its ability to increase the activity and quantity of collagen through the stimulation of fibroblasts.
daily cleansing of all skin types, even the most delicate.
the skin is deeply cleansed, fresh, light and hydrated.
recommended for daily use, morning and evening. Apply the stick directly to moistened skin with circular movements, rinse thoroughly with warm water, then tone up and apply serums and creams according to your beauty routine.
Ingredients
WATER, SODIUM COCO SULFATE, PROPYLENE GLYCOL, SODIUM STEARATE, GLYCERIN, HELIANTHUS ANNUUS SEED OIL, CALENDULA OFFICINALIS FLOWER EXTRACT, ALOE BARBADENSIS LEAF EXTRACT, PERFUME/PARFUM, PHENOXYETHANOL, ETHYLHEXYLGLYCERIN, CI 26100