Staminalis
Premium Italian Cosmetics with latest generation natural active ingredients.
For telephone orders and consultations call
+39 344 184 4474
Post Summer Products and Treatments
Welcome to the section dedicated to post-summer face products. After a holiday exposed to the sun, salt, sand, sea or mountain wind, your facial skin deserves special attention to regain its vitality. From exfoliation to eliminate dead cells and facilitate their replacement, to deep hydration, the presence of sun spots, cell repair and renewal up to the long-lasting and natural maintenance of your tan.
Summer can leave many signs on the skin of the body, from slight unwanted redness in the most exposed areas such as the décolleté and shoulders to extensive dehydration up to deep cracking in the areas of greatest friction such as feet, elbows and knuckles. Returning from vacation is the right time to prolong your "summer beauty" by pampering yourself with products specially formulated to soothe and regenerate your skin for renewed well-being.
Face masks are an indulgent treatment that your skin deserves after summer sun exposure and which perform an action comparable to a professional treatment, comfortably at your home! The time dedicated to a mask and preparing the skin before wearing or applying it is precious time as it requires more than a few minutes of dedication to yourself and pampering your skin. We recommend it at least once a week.
Awaken your skin: Explore for Blemishes
Discover Our Selection of Products for Targeted Care
You need help ?
Your skin is unique, just like you. We understand that there are no one-size-fits-all solutions when it comes to taking care of your skin. Age, state of mind, climate, diet and many other internal and external factors affect the needs of the skin of the face and body which in any case must be cared for and nourished for our physical, mental and aesthetic well-being. That's why Staminalis offers assistance and advice directly from our competent and expert beauticians in order to identify the most suitable solutions and propose products and treatments based on individual needs.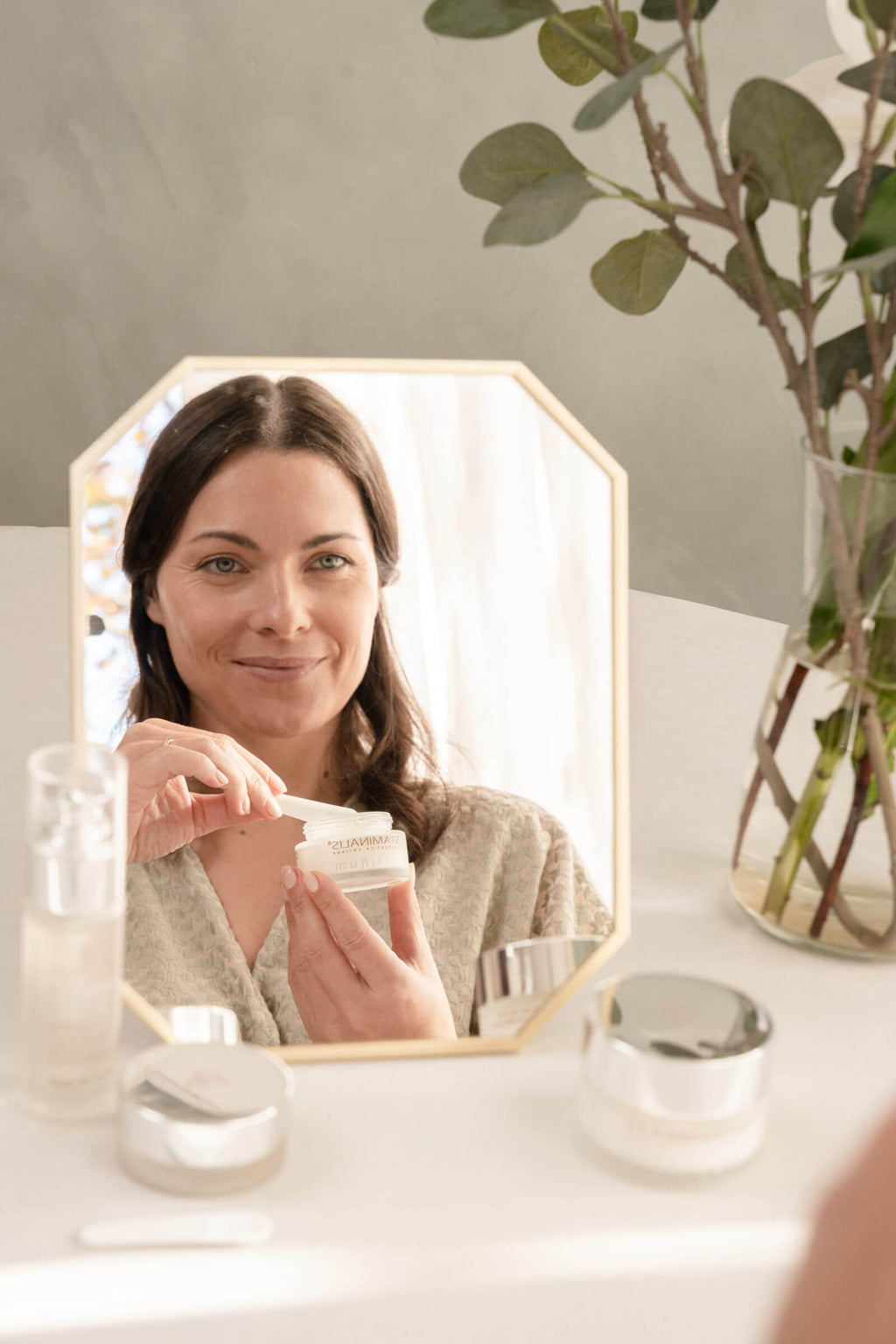 Staminalis Platinum
Moisturizing and protective anti-aging serum with 15 varieties of plant stem cells.
Latest News
Skin hydration is a fundamental practice for preserving the health, youth and radiance of the epidermis. The skin, the largest...
Read More

Free shipping costs
for orders over €60 shipping guaranteed in 48/72 hours
Payment in 3 installments
without additional costs

Subscriptions
Save with your beauty subscription