Let's explore the Harmony of Ingredients in the Staminalis Formulas
From the oldest cosmetic virtues of plants to Plant Stem Cells, cells of protection and natural regeneration.
Nature merges with scientific innovation
Welcome to the world of Staminalis, where the beauty of nature blends with scientific innovation. Our dedication to creating high quality skincare products drives us to source the best ingredients from every corner of the world. We are proud to bring you a diverse and effective range of elements that bring the preciousness of our products to life.
A Global Mosaic of Ingredients
The Plants of Beauty
Our pursuit of excellence guides us around the world, selecting ingredients from five continents. Different countries and different cultures that have used local plants as medicines for thousands of years before being products for the skin.
From the lush landscapes of France, to the unique biodiversity of Italy to the exotic aura of Japan, each ingredient is meticulously chosen to ensure unparalleled quality and efficacy. Selecting "beauty plants" from around the world amplifies the uniqueness and performance of our formulations, creating a one-of-a-kind skincare experience with highly visible results.
Harnessing the Potential of Plant Stem Cells
At the heart of Staminalis lies the extraordinary power of Plant Stem Cells also defined as "totipotent" to underline the articulated action they perform in their functions. We immersed ourselves in nature to extract the regenerative essence of these cells. Plant Stem Cells have a significant and proven ability to regenerate, repair and protect the skin contributing to a youthful glow that defies time and allowing your skin to blossom in its natural vitality.

Staminalida Centella Asiatica
It reduces inflammation, is eudermic and soothing, protects the microcirculation and reduces capillary vasodilatation.
Stem them from the Butterfly Tree
It protects the skin from oxidative stress induced by sunlight and reduces the degenerative action of the metalloproteinase enzyme.
Stem cells from Gardenia
It protects the reticular structures of collagen by preventing its degradation and promoting the formation of new fibers.
Stem cells from Stella Alpina
It counteracts free radicals by giving the epidermis protection against oxidative stress caused by environmental factors such as smog, sun, etc.
Stem cells them from Horehound
Anti-inflammatory properties, it makes the skin smooth and soft, it is smoothing, purifying and gives brightness.
Grape Stem cells
Anti-radical, anti-aging action and protects against oxidative damage caused by external agents.
Stem cells from Echinacea
It has the ability to reduce the permeability of capillaries by strengthening and protecting them. Stimulates collagen synthesis and redensifies thin and delicate skin.
Soy Stem cells
It counteracts skin aging induced by exposure to sunlight, enhances skin elasticity (+24.5% in three weeks) and visibly reduces wrinkles.
Stem cells them from Apple
It protects collagen and elastin from degradation and enhances cellular self-repair.
Stem cells them from Capsicum
Regenerating, they are used to promote tissue oxygenation and skin elasticity with a visible firming and anti-aging effect.
Staminali da Argan
Ha un'effetto refill che riduce la profondità delle rughe donando alla pelle un aspetto decisamente rinnovato e più giovane.
Staminali da Consolida Maggiore
Cicatrizzante e lenitivo; contrasta la disidratazione cutanea.
Staminali da Vite
Protezione epidermica contro i danni indotti da raggi UV.
Staminali da Saponaria
Ridensifica la cute donando maggior compattezza .
Staminali da Rododendro
Rinforza la naturale barriera cutanea, protegge da smog, vento, freddo, raggi UV.
THE VIRTUES OF APPLE STEM CELLS
The Uttwiler Spatlauber apple variety has been known since the 1700s for the characteristic of remaining intact for an extraordinarily long period of time without wrinkling. The secret behind this precious quality is the presence of long-lived plant stem cells within these fruits. The attention of the experts therefore turned to verifying the anti-aging virtues on human skin of a stem cell extract obtained from this botanical variety.
Numerous studies conducted in vitro and in vivo have been able to demonstrate the anti-aging efficacy of green apple stem extracts, and in particular have highlighted:
the ability to positively influence the resistance against senescence and cell death of human stem cells, by protecting them from the attack of free radicals;
the ability to promote skin regeneration by protecting fibroblasts from free radical damage;
An anti-aging action on the hair follicles, whose life cycle appears prolonged following treatment;
The ability to reduce the depth of fine lines around the eyes by stimulating the activity of the dermal fibroblasts.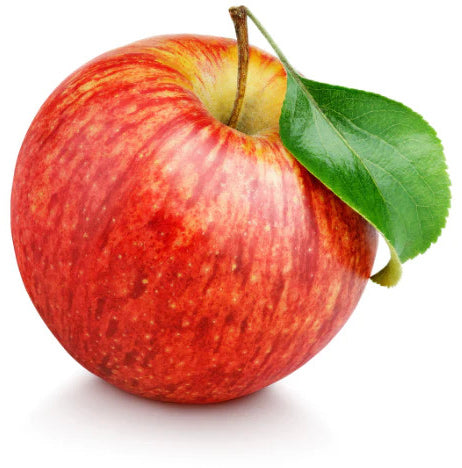 Beauty Nourished by Nature, Shaped by Science.
Immerse yourself in the art of nature and science with Staminalis. Experience the transformative impact of our carefully chosen ingredients, grown on different continents and processed with "scientific craftsmanship" to counter unwanted blemishes and take your skin to a new level of wellness and beauty.
Staminalis, Beauty is good for you.