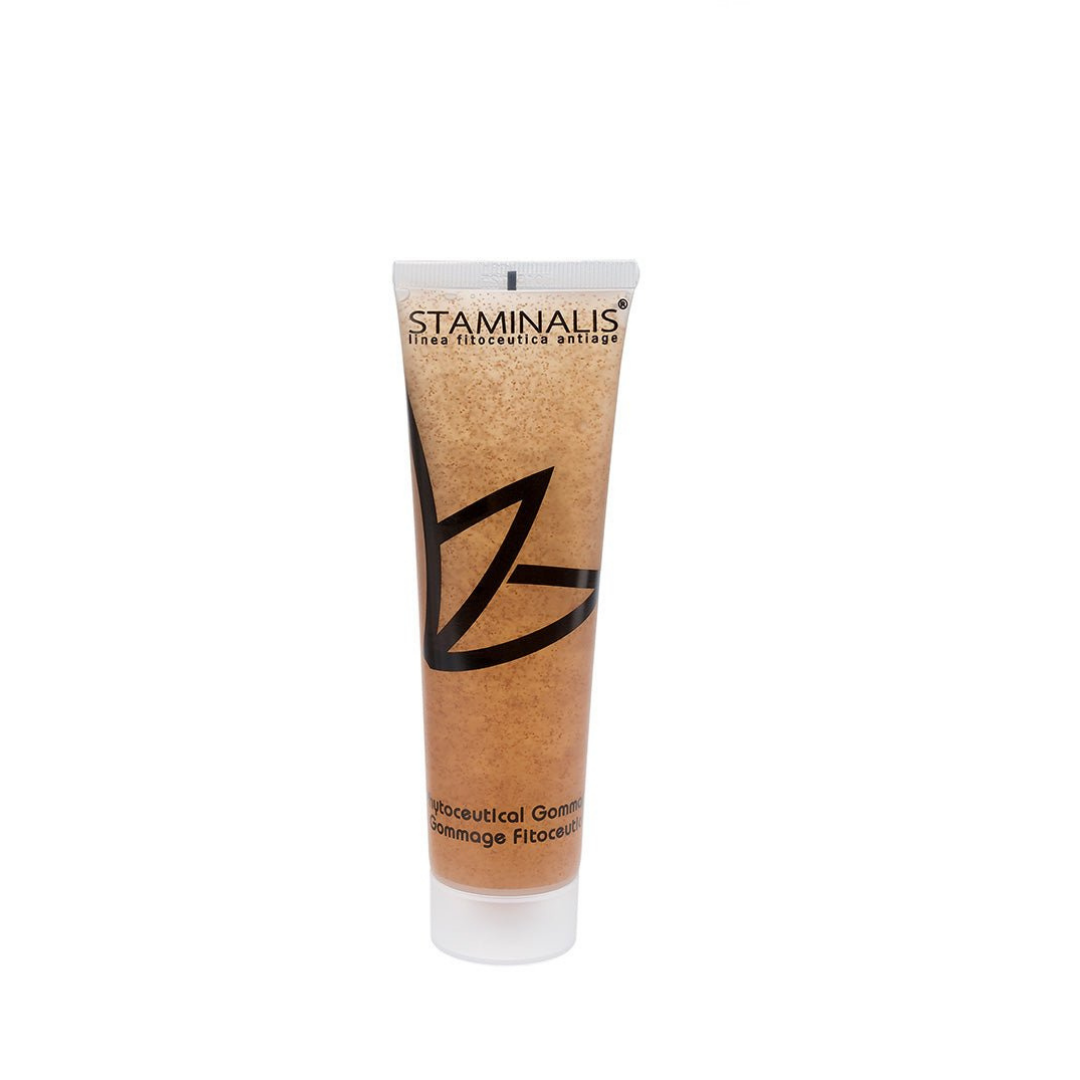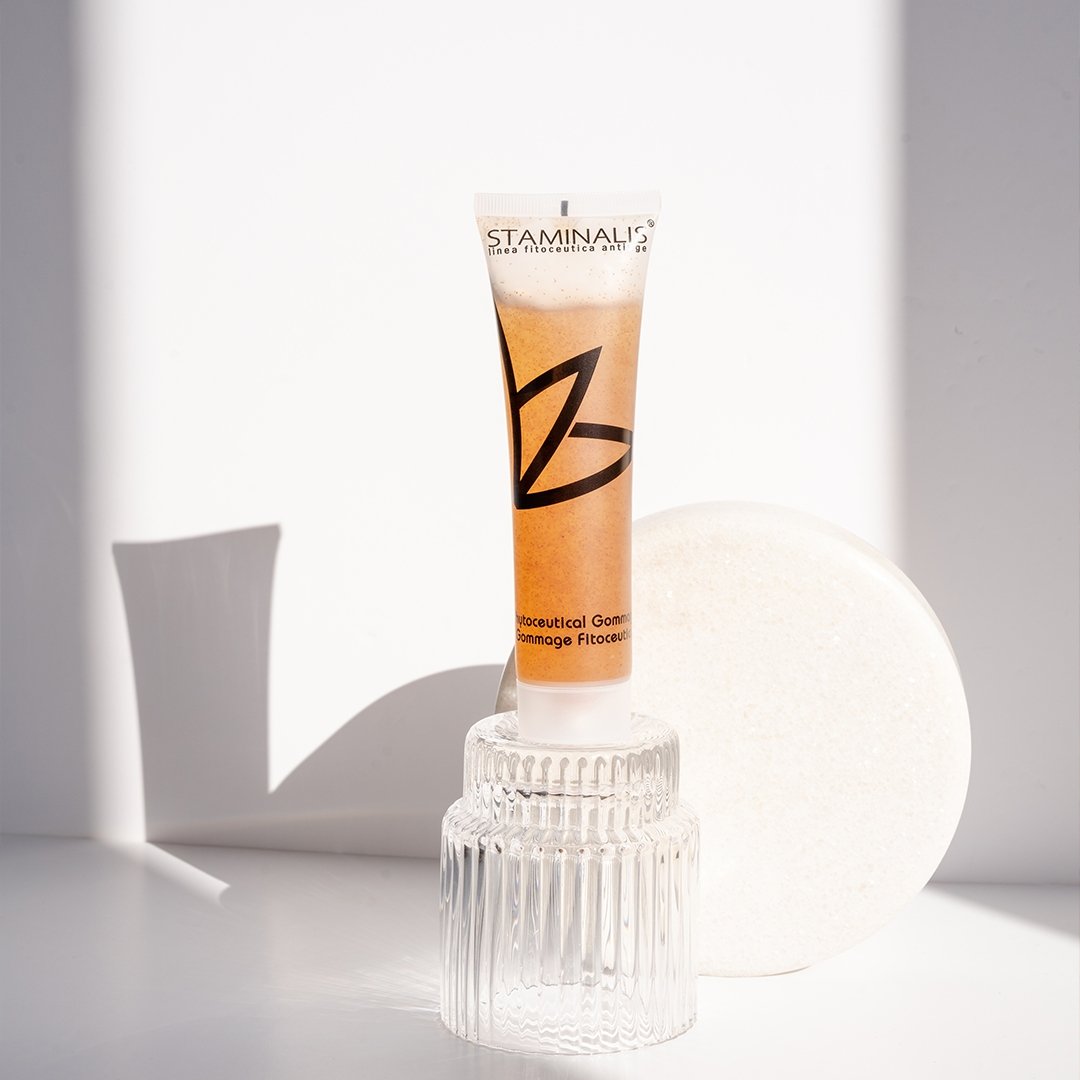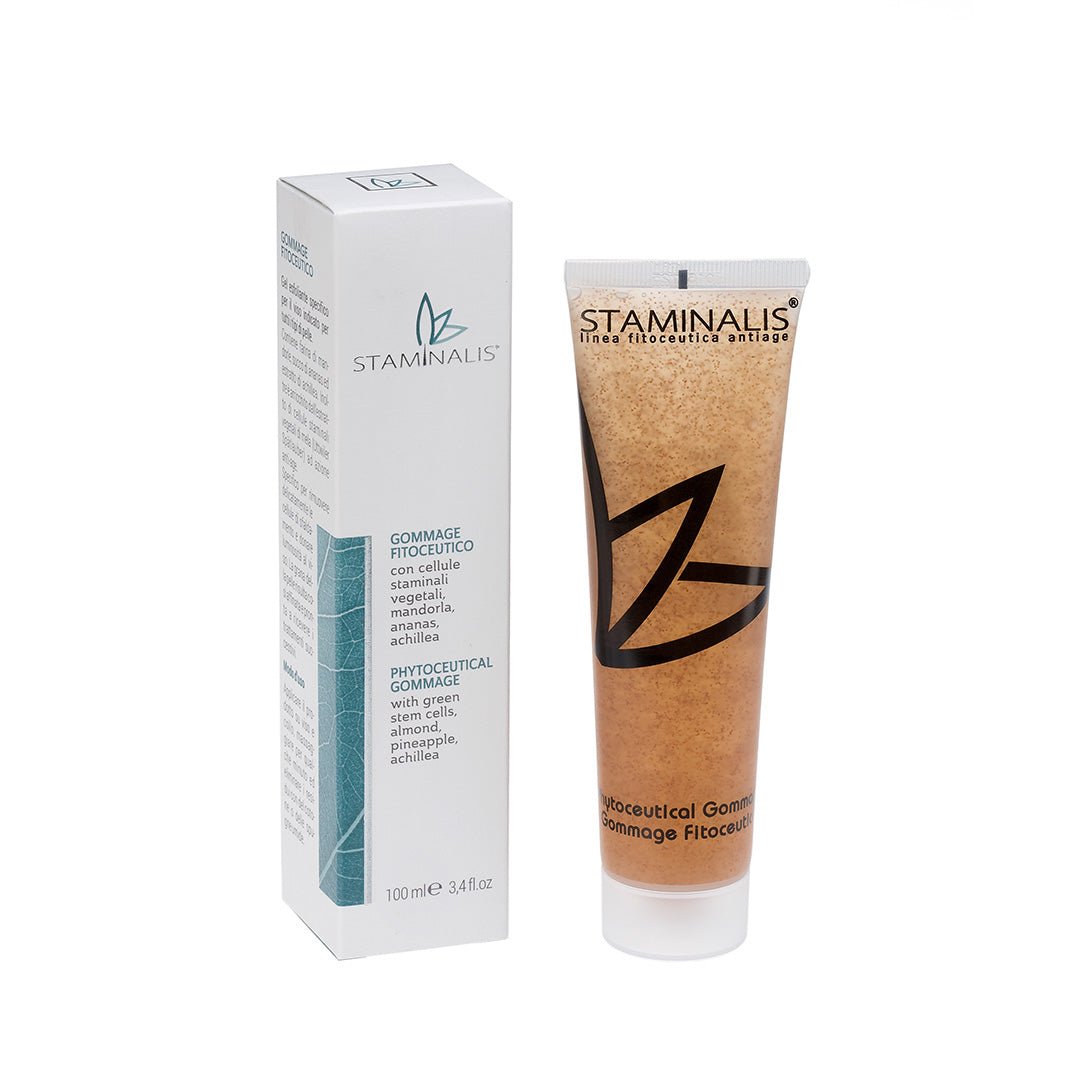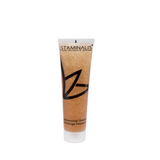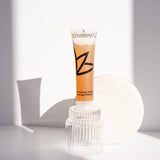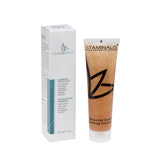 PHYTOCEUTICAL SCRUB - 100 ML
Descrizione

functional substances

Recommended for:

The result:

How to use:

Ingredients
Exfoliating gel suitable for all skin types, even the most sensitive. Based on pineapple extract and yarrow extract, it contains microgranules obtained from micronized almond shells, specific for effectively and delicately removing flaking skin cells and giving luminosity to the face.
100ml tube
Apple Stem Cells, Extract of (Malus Domestica Fruit Cell Culture Extract): this apple of Swiss origin has the ability to stay fresh longer than others, very rich in vitamins and minerals it has a great resistance to oxidative stress. The properties of apple plant stem cells are exceptional, in fact, they manage to protect collagen and elastin from degradation and enhance cellular self-repair. Its actions in cosmetics are very important, it is an antioxidant, an epidermal and anti-aging renewer, it reactivates the natural biological processes slowed down by stress, oxidation, smog, an unhealthy lifestyle, smoking and alcohol.
Pineapple, Extract of (Ananas Sativus Extract): very rich in sugars, it is very moisturizing and has a delicately cleansing action.
Achillea extract (Achillea Millefolium Extract): plant of European origin, it has anti-inflammatory, astringent and antiseborrheic properties.
 deep cleansing of the epidermis by exfoliation, to be performed 1/2 times a week. Due to its delicacy, the product is suitable for all skin types, even the most sensitive.
after use, the skin is regenerated and deeply cleansed thanks to the Pineapple and Yarrow extracts which perform a gentle but effective exfoliating and astringent action in combination with the microgranules obtained from almond shells which, when gently massaged on the face, remove flaking cells restoring its natural luminosity to the skin.
distribute the product on the face and neck in circular movements until the product dries. Remove residues with damp sponges and tone with the tonic lotion.
AQUA (WATER), PROPYLENE GLYCOL, POLYSORBATE 20, PRUNUS AMYGDALUS DULCIS SHELL POWDER (PRUNUS AMYGDALUS DULCIS (SWEET ALMOND) SHELL POWDER), ACRYLATES/C10-30 ALKYL ACRYLATE CROSSPOLYMER, COCAMIDOPROPYL BETAINE, ANANAS SATIVUS EXTRACT (ANANAS SATIVUS (PINE APPLE) FRUIT JUICE), MALUS DOMESTICA FRUIT CELL CULTURE EXTRACT, ACHILLEA MILLEFOLIUM EXTRACT, SODIUM HYDROXIDE, IMIDAZOLIDINYL UREA, PHENOXYETHANOL, PARFUM (FRAGRANCE), MALTODEXRIN, LONICERA CAPRIFOLIUM EXTRACT (LONICERA CAPRIFOLIUM (HONEYSUCKLE) FLOWER EXTRACT), TETRASODIUM EDTA, LONICERA JA PONICA EXTRACT (LONICERA JAPONICA (HONEYSUCKLE) FLOWER EXTRACT), XANTHAN GUM, GLYCERIN, PHOSPHOLIPIDS.