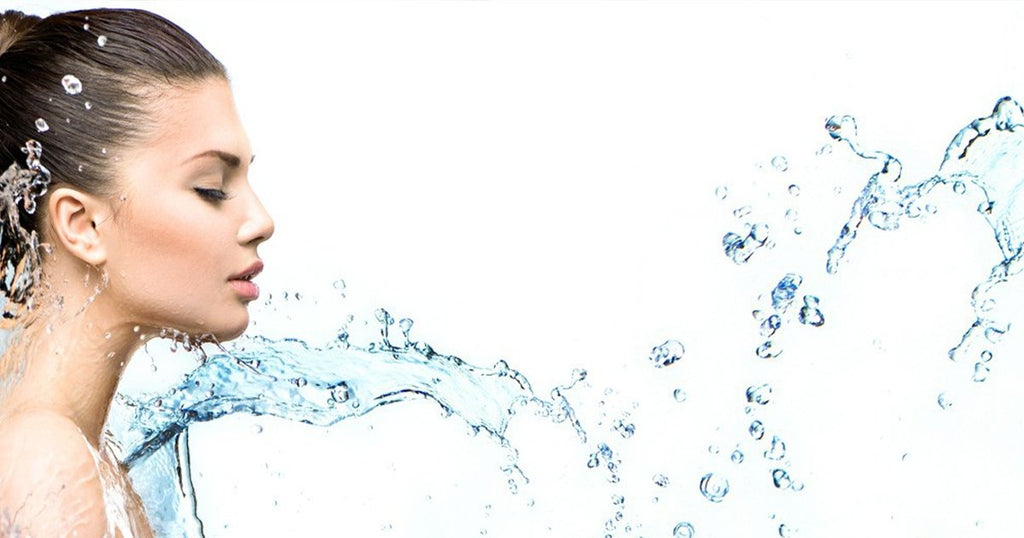 Water is the basis of life, and the vitality of our skin is not excluded!
There is a lot of talk in cosmetics about hydration: find out more about this topic  it is essential to ensure good health for the skin and consequently the foundations for a radiant, young and vital appearance.
What exactly is meant by "hydration", and why is it so important?
Hydration is the water content present in the skin tissue, essential to give beauty, softness and brightness to the skin, but also to protect it  it's at  act as a "filter" between the organism and the surrounding environment.
Hydration can be scarce, or compromised, due to internal or external factors, let's see which ones:
Internal factors : lack of attention to diet. It is important to ensure the right hydration reserves by giving plenty of space to the consumption of water first of all, but also of fruit, vegetables, natural juices, infusions and herbal teas.
External factors : in addition to providing hydration, it is also very important to preserve it, and it must be kept in mind that atmospheric agents (prolonged exposure to the sun, wind, intense cold) and behavioral agents (excessive use of air conditioners, exposure to continuous sudden changes in temperature, abuse of alcohol, smoking) deplete the natural hydration barrier.
WHAT DOES NON-HYDRATED SKIN LOOK LIKE?
IN THE MIRROR :  looks flaky and thin, complexion is dull, pores are so small they seem invisible, shows fine lines earlier and more deeply than with properly hydrated skin.
 TO THE TOUCH : it is rough and gives an idea of ​​great fragility
FEELING : irritable, "pulling" after cleansing, sensitive to sudden changes in temperature.
THE REMEDIES
In addition to attention from within, through the observation of a suitable and balanced diet, restoring and maintaining skin hydration with the right cosmetic products and treatments is an effective and pleasant solution!
DRY AND DAMAGED SKIN NIGHT FACE CREAM – NIGHT CREAM FOR DEHYDRATED SKIN
Rich and velvety, restorative, moisturizing and anti-ageing emulsion specifically formulated for the night hours. It combines the antioxidant activity of the α lipoic acid complex, vitamins C and E, with the anti-wrinkle effect of Soy isoflavones, enhanced by the extract of Apple plant stem cells (Uttwiler Spätlauber); moreover, the repairing effect is given by the presence of oils, butters and waxes of vegetable origin such as Argan oil, Karité butter and ceramides. The highly moisturizing action is guaranteed by beetroot betaine. Lavender essential oil helps to give a relaxing effect.