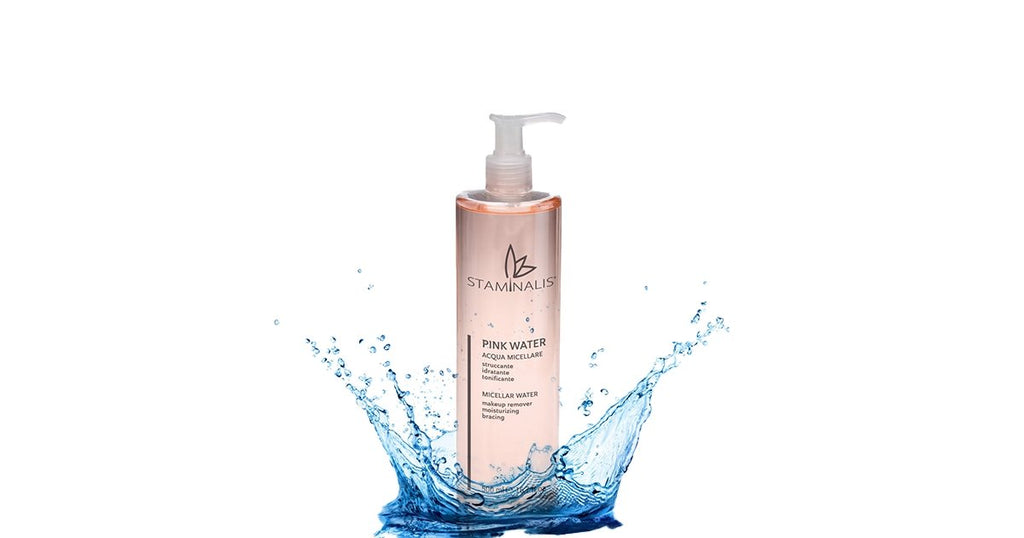 G how to use micellar water, a very useful product for proper facial cleansing.
how to use micellar water for your daily face routine. A very useful product to unravel the use of your cosmetics.
How to use micellar water
Micellar water is a natural solution composed of micelles , or microspheres of surfactants, and water. It is used to deeply cleanse the face of make-up and impurities, as well as for a hydration action . Unlike cleansing milk, it is not oily and does not require rinsing maneuvers, and it is also a product recommended for even the most sensitive skins, and for daily applications, in the morning and in the evening. Using it instead of running water prepares the skin for the application of creams and other products, avoiding dehydration phenomena. Proper use of micellar water involves a light friction of the face using make-up remover cotton disks soaked in the solution, with greater attention to the eye contour, a more sensitive area.
Staminalis micellar water:
Pink Water by Staminalis is formulated in micromicelles with apple stem cell extracts, capable of removing make-up, cleansing, hydrating and toning all at once. A solution that respects the hydrolipidic film and also soothes hypersensitive and intolerant scalps.