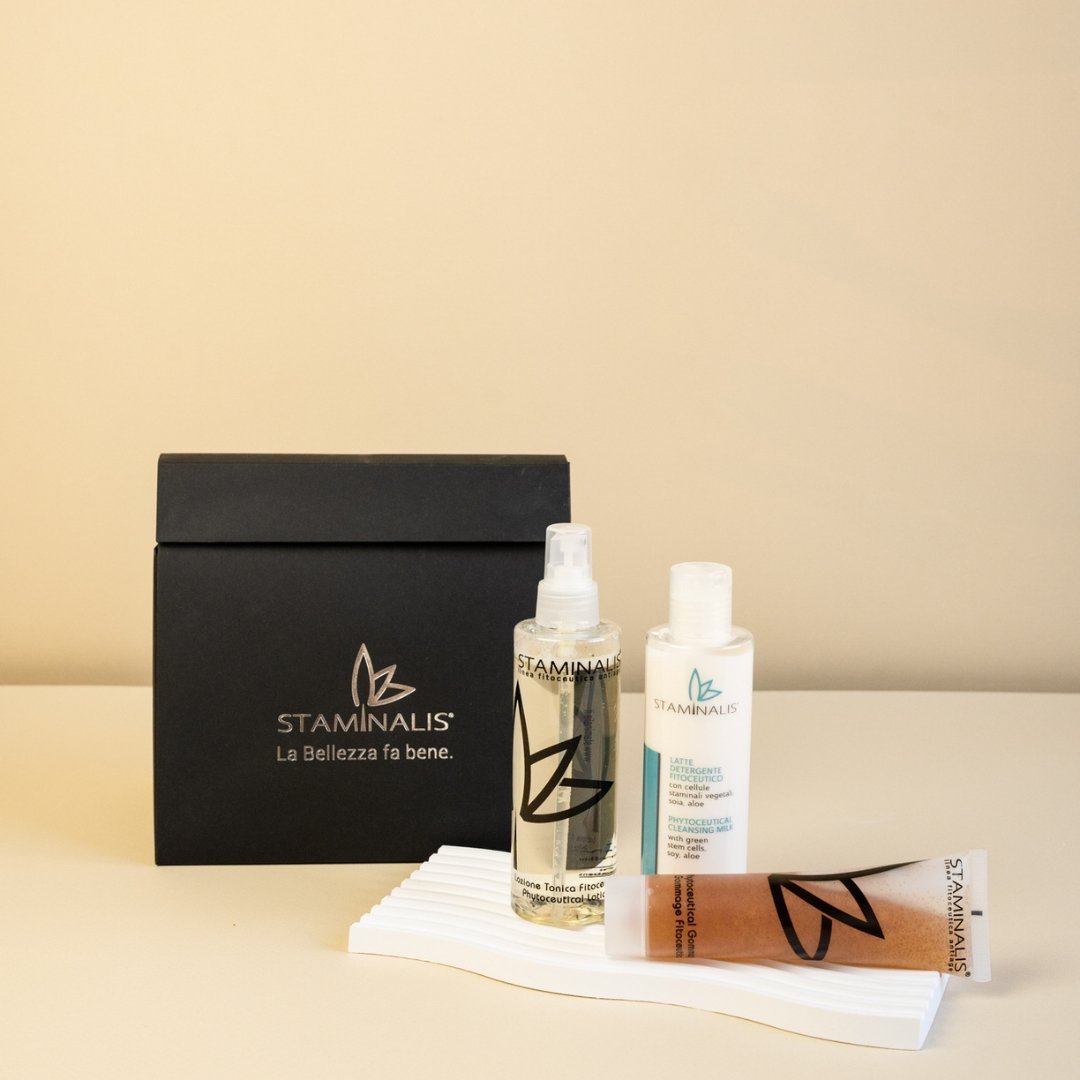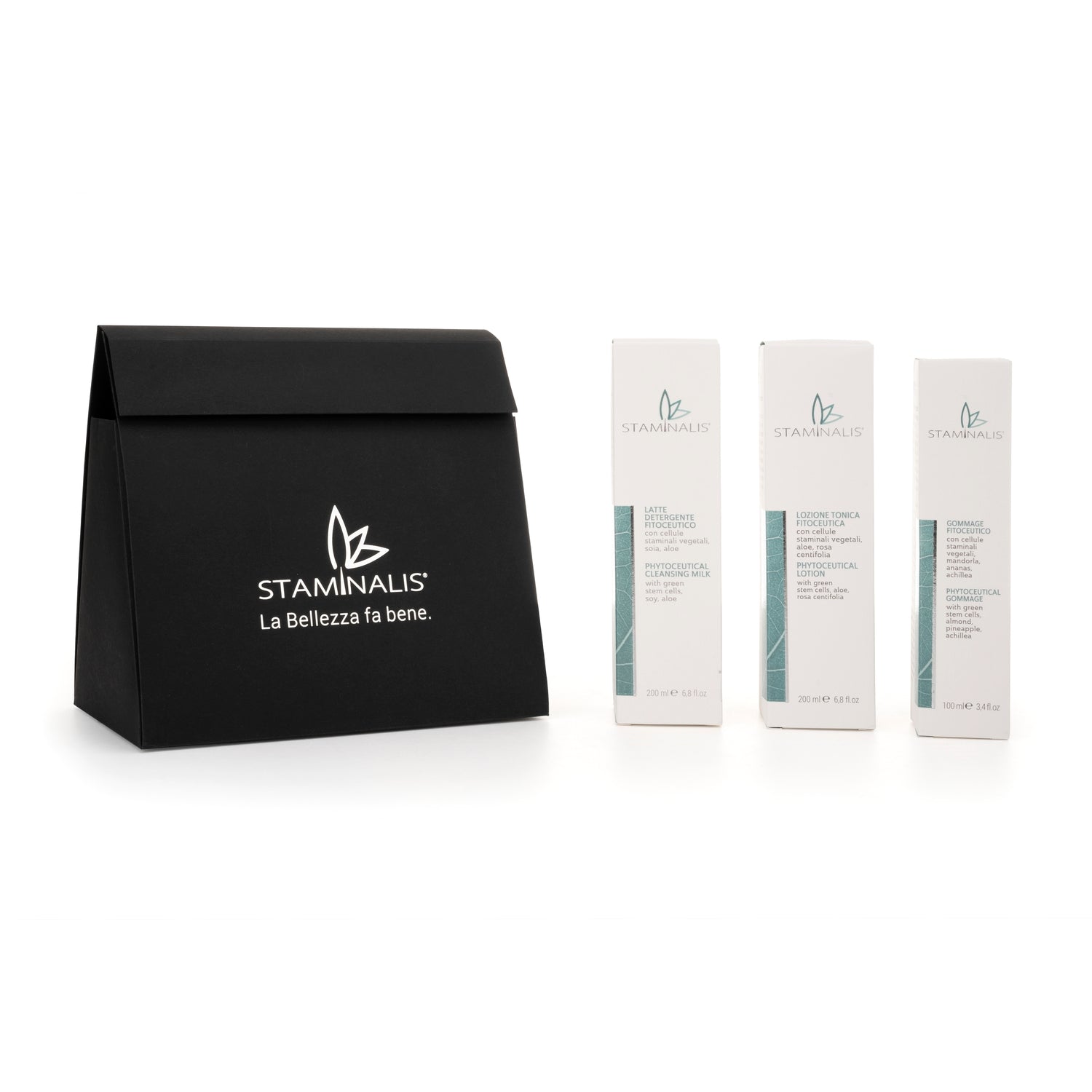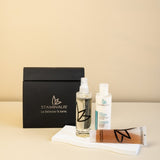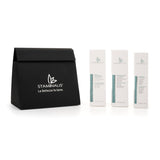 BEAUTY BAG CLEANSING
Beautiful to give and treat yourself.
Dedicated to the care of all skin types, in any season. Too often the importance of correct skin cleansing is underestimated but it is essential, for healthy and vital skin, to start with the right cosmetics to emphasize the beauty and well-being of the epidermis. Staminalis milk, tonic and scrub are products rich in active ingredients that protect and replenish the hydrolipidic film, support the skin without attacking it thanks to the functional substances that cleanse "by affinity" as they do not contain potentially harmful or irritating ingredients like normal surfactants. Furthermore, they are the ideal complement to any Staminalis treatment in the cabin and at home because they are able to enhance the beneficial anti-aging effects of this wonderful line.
For daily cleansing, take a small quantity (about 2/3 ml) of phytoceutical cleansing milk , massage it with circular movements on the face, neck and décolleté and then rinse with plenty of warm water. Dab with a towel and then spray two or three times on the entire surface treated with phytoceutical tonic .
For thorough cleansing, extract approximately 2 ml of phytoceutical scrub by massaging it onto the face, neck and décolleté until it dries completely, then rinse and tone before applying serum and cream.
For normal, dehydrated and thin skin, use the scrub once a week.
For thickened, asphyxiated, dull, greyish skins, use the scrub twice a week.
For sensitive skins, with visible capillaries, it is possible to use the scrub every two weeks.
Bag contents:
1 phytoceutical cleansing milk of 200 ml
1 tonic in phytoceutical spray of 200 ml
1 phytoceutical scrub of 100 ml