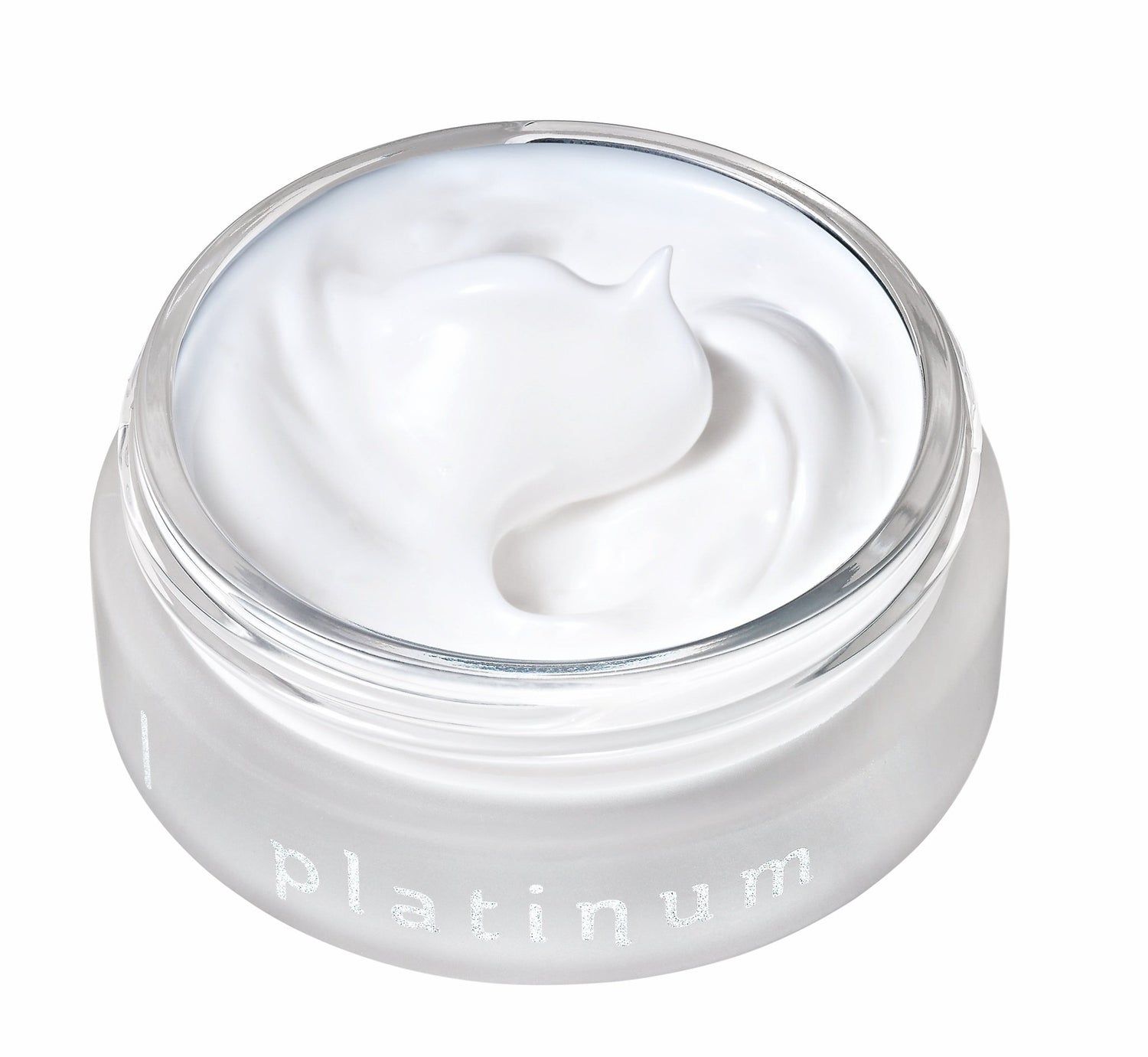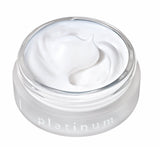 TRILOGY EYE CONTOUR CREAM - 15 ML
Descrizione

functional substances

Recommended for:

The result:

How to use:

Ingredients
Nourishing emulsion capable of reducing expression lines due to the presence of Hyaluronic acid combined with the exclusive Eyedren Complex capable of reducing puffiness and dark circles.
The apple plant stems (Uttwiler Spätlauber) and the presence of Astaxanthin guarantee a regenerating and revitalizing action.
15ml jar
Sweet Almond Oil: this precious oil integrates perfectly with the skin hydrolipidic film helping to decrease TEWL (transepidermal water loss), it also has an emollient and soothing action. Suitable for all skin types, even the most delicate ones.
Shea butter: distinctly nutritious, it is also a valid aid for better dealing with atmospheric agents such as the sun and the wind, it helps prevent the appearance of fissures, it stimulates healing, it is an antioxidant thanks to the important presence of vitamin E.
Vitamin E: performs a powerful antioxidant action, participates in the proper functioning of connective tissues, has moisturizing, soothing and protective properties against photoaging. Vitamin E also helps decrease water loss through transpiration (TEWL).
Caffeine: helps eliminate excess liquids making the skin more compact. It therefore follows a decrease in the thickness of fat deposits, and skin toning.
Apple Stem Cell Extract: this apple of Swiss origin has the ability to stay fresh longer than others, very rich in vitamins and minerals, it has great resistance to oxidative stress. The properties of apple plant stem cells are exceptional, in fact they manage to protect collagen and elastin from degradation and enhance cellular self-repair. Its actions in cosmetics are very important, it is an antioxidant, an epidermal and anti-aging renewer, it reactivates the natural biological processes slowed down by stress, oxidation, smog, an unhealthy lifestyle, smoking and alcohol.
Cranberry: has regenerating, smoothing, soothing, illuminating properties and gives softness and elasticity to the skin.
Eyedren complex: of vegetable origin, this complex consists of a set of amino acids and fatty acids conveyed in microparticles, promotes microcirculation and periocular drainage.
Hyaluronic acid: hyaluronic acid, naturally present in our body, the production begins to decrease over time and it is therefore necessary to integrate it into anti-aging and moisturizing cosmetics. These various types of hyaluronic acid formulations, skilfully mixed in the laboratory, make it much more performing and easy to assimilate into the skin. Their action is to reactivate and stimulate the production of collagen and connective tissue, giving skin firmness and hydration and limiting the harmful effects of TEWL (Transepidermic Water Loss).
Phospholipids: regenerate the hydrolipidic barrier with a soothing, moisturizing and anti-inflammatory action.
Biomimetic oligopeptides: they mimic the action of natural proteins by sending messages to cells which act accordingly. Their botox and filler-like action which induces firmness and elasticity to the epidermis is excellent.
Astaxanthin: provides a protective shield against external aggressions, manages to neutralize the molecules of free radicals in various ways, benefits the microcirculation, has a photoprotective, anti-inflammatory action and helps reduce spots and wrinkles.
the prevention and deep treatment of the anti-ageing periocular area from 35 years, for all skin types.
the gaze appears more open and relaxed, wrinkles smoothed out and bags and dark circles reduced thanks to the extraordinary anti-aging nourishing action of precious oils and butters, of the antioxidant Astaxanthin and active ingredients that act on the microcirculation, revitalizing the entire eye contour area from the very first applications .
apply a small amount of product on the eye area, with delicate strokes until completely absorbed.
AQUA (WATER), CETEARYL ALCOHOL, GLYCERIN, CAPRYLIC/CAPRIC TRIGLYCERIDE, ETHYLHEXYL STEARATE, GLYCERYL STEARATE, PEG-100 STEARATE, PRUNUS AMYGDALUS DULCIS OIL (PRUNUS AMYGDALUS DULCIS (SWEET ALMOND) OIL), BUTYROSPERMUM PARKII BUTTER (BUTYROSPERMUM PARKI I (SHEA) BUTTER), ETHYLHEXYL PALMITATE, TOCOPHERYL ACETATE, CAFFEINE, PALM GLYCERIDES, MALUS DOMESTICA FRUIT CELL CULTURE EXTRACT, ETHYL XIMENYNATE, CAPRYLOYL GLYCINE, POTASSIUM LAUROYL WHEAT AMINO ACIDS, VACCINIUM MACROCARPON SEED OIL (VACCINIUM MACROCARPON (CRANBERRY ) SEED OIL), SODIUM HYALURONATE, PHOSPHOLIPIDS, PALMITOYL TRIPEPTIDE-38, HAEMATOCOCCUS PLUVIALIS EXTRACT, HELIANTHUS ANNUUS SEED OIL (HELIANTHUS ANNUUS (SUNFLOWERS) SEED OIL), CARBOMER, SODIUM HYDROXIDE, PARFUM (FRAGRANCE), TETRASODIUM EDTA, SILICA DIMETHYLSILYLATE, BUTYLENE GLYCOL, HYDROXY PROPYL CYCLODEXTRIN, XANTHAN GUM, TROPOLONE, PHENOXYETHANOL, DIMETHICONE, BHT.